Steve Davis, Management Consultant
"Bob helped me buy a house by locating different properties and sorting out what was going on with each of them. He was really responsive and got back to me quickly, putting a lot of effort into investigating details and keeping the ball rolling. I've recommended him to several people and would definitely use him again."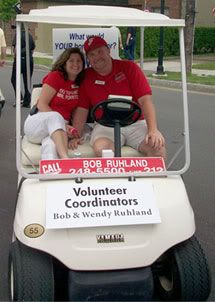 Jim Baker, Owner of Quick-Dry Carpet Care
"My wife and I highly recommend Bob. He sold our house in one day but he worked with us for several months before we put it on the market to help us get it ready to sell. He has a great process in place and helped us very patiently find a new home. We would most definitely recommend to anyone looking for help selling or buying a home in the Fairport-Perinton area."
Orin Strowe, Strowe Agency, Inc.
"Bob helped my wife and me find a new home in Perinton and sell our previous home in four days. He's very diligent, conscientious and exceptionally loyal in working with clients. We recommend him highly and would use him again for our own real estate search."
J. Scott Martin, Flower City Paging
"We had a commercial building listed for about three years with two real estate agencies specializing in commercial properties. During that time, there were no showings and no offers at all. We listed the building with Bob just before Christmas and he sold it in late February. We were impressed with how many showings he had. We had just about given up hope but Bob made it a great experience. He brought us a reasonable offer and even showed up after the closing to help move the last things out. He has a great, gentlemanly Midwestern way about him and he's very professional. He's the only one I would ever use or recommend, without a doubt."
Jeremy Starr, Starr Property Management
"Bob helped me get started in the duplex rental market. I was a pretty difficult client and extremely picky in looking at properties. Bob was very responsive and always brought me more information about a prospective property than I expected. Bob has a background in construction and rental properties; I trust his experience and knowledge. His honesty really impressed me - he wouldn't let me buy a property he didn't think was a good value. I think most agents would have just written up the offer but Bob was looking out for me. I will use him again in the future and have recommended him more than once to others looking to get into the rental property market."
Kathy Williams, Dr. Phil Dodge
"Bob is very personable, a great person to work with and we were able to find a house quickly. Everything went very smoothly. Bob is someone we would definitely use again and recommend to others interested in the Fairport-Perinton area."
"We have not run into another realtor that we feel as comfortable with as we do with Bob."